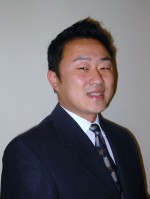 by
JamesBa...

It sounds like you would credit score and debt-to-income qualify for a USDA Rural Home Loan. The other issues you may face is whether or not the home is in an USDA eligible area and whether or not you make less the maximum income allowed for the county the home is located. Speak with a local USDA Home Loan expert to help guide you and good luck.
Jul 18th 2014
Today's
Rates:
Searching Today's Rates... by
amber1970

If home is in USDA qualifying area you must also income qualify for the nimber of people in your household. My company does a lot of USDA I am very familiar with these loans. Great option for a purchase. I will be in my office Saturday call me at 724 791 3100 and I can pre qualify you in like 15 minutes. Amber
Jul 18th 2014 by

For USDA its all about the math and location. I would suggest going to their site via this link - http://goo.gl/zQUmo - can go through the prompts to determine if you and the home of interest quailfy. You may have to copy and paste the link to get to the site.
Jul 18th 2014