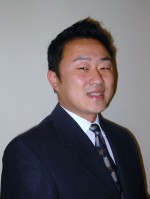 by
JamesBa...

Maximum qualifying debt-to-income (DTI) ratio is relative to the home loan program that you choose to pursue. It is always a good idea to lower your DTI, so long as you don't sacrifice your cash reserves. Speak to your qualified mortgage professional to discuss in further detail the best use of your bonus.
Jul 14th 2014
Today's
Rates:
Searching Today's Rates... by

While both are important in determining loan approval, your credit score plays a more important role, followed by your DTI as a higher credit score will lower borrowing cost and in turn your final DTI ratio. Ideally you would want to be below 43% debt ratio when calculating your current debt with a new mortgage pmt. So, if paying off some credit cards both raises your score and lowers your total debt ratio then that would be the more prudent move.
Jul 14th 2014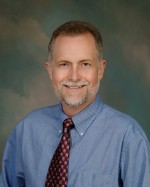 by
PhilDu

I agree that both are important, but just paying down credit card balances can make a pretty big impact on credit score. Check out my Blog "First Steps" at Lender411.com for suggestions. More money for a downpayment or reserves is also very helpful but without seeing your whole picture it is hard to give the best guidance. Check with an experienced and reputable mortgage lender for help, whether for now or several months down the road. Former Hoosier here (Elkhart) and I can help: pdumouchel@primelending.com or 843-619-6025 http://pdumouchel.primelending.com **PrimeLending was #4 purchase mortgage lender in the US in 2012 and 2013 as determined by MarketTrac(c) for Jan-Dec 2012 & 2013
Jul 14th 2014

by
jvondrak

Both are important when purchasing a home. I would recommend paying down some credit cards, as this can definitely help boost your credit score. This will also eliminate some of your credit card debt and improve your debt-to-income ratio.
Jul 14th 2014 by

Typically getting your Balance to Limit ratio at or below 30% on your card will show rapid improvement but ideally the factor of 9% is a good ratio of Balance to Limit for the best improvement of score BUT we have software with our credit vendor that allows us to find the most effiicient use of your max available funds to get the best bang for your buck. Once we pull your credit we can run this "what if" simulator. Once this is done and you submit the payments to these creditors, you would then get an updated statement balance same day from that creditor and provide it to us and we would get a Rapid Rescore having your credit completely rescored within 3-5 business days instead of waiting 30 or 60 days for bureaus to update. Feel free to give me a ring if you'd like me to take a look into this for you. My direct line is 502-272-4461. - Ryan Wheeler
Jul 14th 2014