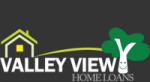 by
cgummer...

There are FHA loans for that, called 203K, there is also purchase programs from fannie mae and freddie mac called homesteps and homepath.
Sep 9th 2014
Today's
Rates:
Searching Today's Rates...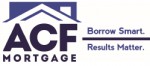 by
kilawson

Hi Alan, I'm in Findlay so I'm not too far. (: Fixxer upper or Rehab loans are available. Although, most 203k loans (that's what it's technical name is for the loan product) do not allow for 'self-help' - meaning most lenders are going to require you use another contractor for the work. If I can answer any add'l questions, I'd be happy to help. Best wishes otherwise, Kimberly Lawson, Licensed Mortgage Loan Originator - Ohio only. Contact and licensing information can be found on my profile.
Sep 9th 2014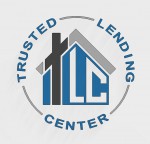 by
William...

There are two different programs available.. one is FHA's 203K, and the other is the HomeStyle renovation loan.. Both programs do not allow you to do your own work, unless your a licensed general contractor. If you are a licensed contractor, then you would only be allowed to do the work your licensed to do.. All other repairs must be performed by licensed individuals. This is in reference to the program guidelines, but each lender offering this type of financing can have their own rules above program guidelines.. it's these overlays that might say you cannot do your own work regardless if your licensed or not.. to find out more details, try contacting a local mortgage broker (not a bank).. brokers have access to numerous lenders seeking out the best one for your specific scenario.. Since most brokers do business with 10 or more lenders, they have much more lending options to choose from.. I'm a Broker here in Scottsdale AZ and I only lend in Arizona. If you or someone you know is looking for financing options, feel free to contact me or pass along my information. William J. Acres, Lender411's number ONE lender in Arizona. 480-287-5714 WilliamAcres.com
Sep 9th 2014