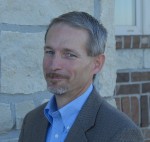 by
mpurkey

The short answer is yes. But, it's also going to be necessary to show a job in a similar field as the education. I would be glad to talk specifics - give me a call at 316-259-5862 or shoot me and email mpurkey@primeres.com.
Feb 20th 2014
Today's
Rates:
Searching Today's Rates...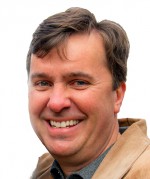 by
rhanson

Hi Rich, For me, the field you are employed in is less important than the manner of income you receive and how long you have been out of school. If you are salaried I can work with you after one pay check. If you are commissioned you will probably need one year and possibly 2 depending on the specifics. If you are hourly full-time I might need 6 months. I really need to get the whole picture to be able to accurately lay out what you can and can't do. I'm happy to help with the financing or just give you advice. If you need more information, or a competing rate quote call, email or use my live support button to discuss or get in touch with me. Web Address for live chat or quote is: http://www.loansfromrob.com/quote/ Email is robertlh66@verizon.net and direct phone is 240-752-7549. Good Luck -- Rob Hanson
Feb 21st 2014 by

FHA is a great option for first time buyers but not the ONLY option. As some have stated, there are many factors that go into determining the best loan product for your situation. If you have any questions regarding the FHA or the like, just head over to www.fhawichita.com! While youre there you can use the "Apply Now" feature and that will yield us the information we need to get you pre qualified and knowledgeable about your options to shop with confidence! Hope that helps and happy hunting!
Feb 21st 2014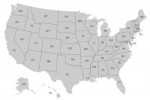 by
nationw...

As long as your credit, income, assets and employment are within the guidelines you should look at an FHA loan, but depending on the aforementioned, you might qualify for conventional with as little as 5% down. Let's discuss your loan scenario in more detail. Contact me at 800 315 8803. My name is Jamie and I have been in the mortgage business since 1989. I am happy to answer your mortgage questions, 7 days a week and review your loan scenario. Until then, I look forward to hearing from you. Jamie Lynne - www.bartprequalifies.com - email Jamie@bartprequalifies.com - 800 315 8803
Feb 22nd 2014