 by
cmortgage

You usually need 20% down to avoid MI. You may want to look at doing a 15 year fixed with reduced mortgage insurance.
Aug 5th 2014
Today's
Rates:
Searching Today's Rates...


by
AntheaC2

There are a few factors to consider but I would suggest a Conventional loan with 5% down payment. With the $6000 down, you'll be at around $100,000 sale price. You can, however, afford a higher priced home with an FHA loan which only requires 3.5% down payment and the seller can assist you with almost all your closing cost. With the FHA loan, you can go as high as $165,000 - $170,000. Other factors will come into play such as your current debt level.Anthea EmersonCoast 2 Coast Lendingwww.centralflmortgage.comanthea.emerson@hgfloans.com
Aug 5th 2014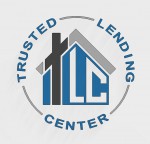 by
William...

VA financing does not have MI, but you must be VA eligible.. otherwise, if you don't have 20% down, you will pay MI.. regardless of your credit score.. the good news is that if you go conventional with 5% down, the MI is relatively inexpensive, and when you reach 20% equity, you can call the lender and ask that it be removed.. you will have to pay for an appraisal, but you don't have to refinance to remove it..I'm a Broker here in Scottsdale AZ and I only lend in Arizona. If you or someone you know is looking for financing options, feel free to contact me or pass along my information. William J. Acres, Lender411's number ONE lender in Arizona. 480-287-5714 WilliamAcres.com
Aug 5th 2014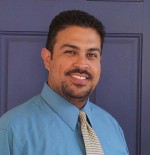 by
mlindo625

With your credit score and income there are many programs available for you. However, if you want to go with either a conventional or government program you will need 20% of the purchase price as a down payment. There are programs that are designed to help you avoid to paying mortgage insurance every month. Feel free to contact me to discuss your options.
Aug 5th 2014