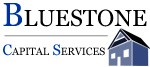 by
gfilzen...

Hi. The veteran must be on the loan to qualify for the VA backing the loan. VA loans have great terms, rates, and program guidelines. There is no mortgage insurance, generous credit rating allowances, and debt into income ratio allowances as well. We might be able to get your husband approved with a 605 credit score, but the real question is "Why is the score so low?" which could be answered be looking at a copy of his credit report. We can also assist with some credit repair with our toolbox we get from CoreLogic. We are a DIRECT VA LENDER licensed in Oregon, and I am personally licensed there as well and very familiar with VA guidelines. If you would like to contact me you can email me at gfilzen@mtgcapital.com or call my direct line at 310-619-4700. We are based in California. Look forward to serving you. Many thanks and regards, Greg Filzen, Sr. Loan Officer
May 27th 2014
Today's
Rates:
Searching Today's Rates...


by
current...

You might be able to qualify on your own for a conventional loan but in order to qualify for a VA loan your husband has to be on the loan with you. I would give Greg a call since he is licensed in your state.
May 27th 2014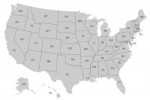 by
nationw...

I offer 100% financing on VA loans down to 530 middle credit score. Providing you both meet the other criteria we should be able to provide you and husband a VA loan. The other option would be for you to go conventional or FHA, if you can support the loan by yourself. Let's discuss your loan scenario in more detail. Contact me at 800 315 8803. My name is Jamie, I am a proud vet that has been in the mortgage business since 1989. I am happy to answer your mortgage questions, 7 days a week and review your loan scenario. Until then, I look forward to hearing from you. Jamie Lynne - www.bartprequalifies.com - email Jamie@bartprequalifies.com - 800 315 8803
May 28th 2014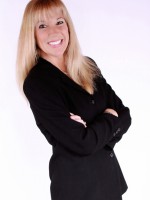 by
kay@kcm...

Great day to you. Your husband does need to be on the loan since it is his VA eligibility. There may be options for you. To find a fully licensed mortgage professional in your area go to: www.namb.org , which is the Association of Mortgage Professionals. Click on Find a Professional on the right side of the screen and put OR in for the state. You will find a mortgage professional located in your state.
May 28th 2014