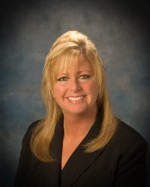 by
Jeanette

Your best choice is to use a direct mortgage lender....one that originates, processes, underwrites, closes, and funds their own loans. WestStar does not send your loan out to any other company for review or underwriting and we service our own loans. Brokers usually charge higher fees and rates also and are subject to final underwriting by the investor they are selling your loan to. Let me know if I can help.
Mar 12th 2014
Today's
Rates:
Searching Today's Rates...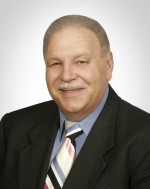 by
Mallen

well your 1st answer here is complete hogwash,i am a local broker and would be happy to compare rates and fees side by side with any direct lender,you can contact me at 757-394-3386 or at markallenhomeloans@gmail.com
Mar 12th 2014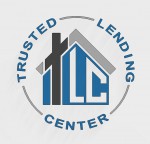 by
William...

The broker Is the way to go.. Most loan officers at a large bank are merely application takers.. they do not have the proper training to help you pick the right loan product for you specific scenario.. the give you what you ask for, whether it's the right product for you or not.. and if for some reason you don't fall within their very confined lending guidelines, your denied.. Not the case with a broker.. Most brokers are signed up with 20 or more different lenders, all offering a different niche lending program. More lending options means more people are approved.. Because brokers are much smaller than the large lenders, they often have lower overhead and lower rates and fees. Also, with the big bank, the person that takes your application is not the same person/persons you'll be dealing with throughout the transaction.. most large lenders move your file from one process to the other, and each time it moves, you have a different contact person.. where the broker is you contact throughout the transaction.. the broker is better educated, has more experience, more options, less overhead, lower rates, lower fees, and greater accessibility throughout the transaction.. It's a no brainer.. I'm a Broker here in Scottsdale AZ and I only lend in Arizona. If you or someone you know is looking for financing options, feel free to contact me or pass along my information. William J. Acres, Lender411's number ONE lender in Arizona. 480-287-5714 WilliamAcres.com
Mar 12th 2014

While I understand what Jeanette is saying I would say that a Broker is the way to go, we have to disclose everything to you unlike a lender. Brokers actually charge less fees than lenders and can get you better rates.
Mar 12th 2014

The benefits to using a broker are usually lower fees, better, rates and better service.
Mar 12th 2014

Last thing, there are mortgage lenders who can also broker deals if they can find you a better deal.
Mar 12th 2014

by
jvondrak

Brokers work with a number of different lenders, which often means they can find you the best rate. Since they have an entire portfolio of lenders to choose from, brokers can often give you some of the most competitive pricing.
Mar 12th 2014

by
mike_13...

I will let these reviews speak for themselves:100The only problem with writing this review is I can only give Priority Financial and Mike Sanchez 5 stars when they deserve far more. This was my first home purchase so I had a lot of questions yet Mike took the time to walk me through the entire process. There were no hidden fees and I received a rate better than I expected. Thank you so much Travis Posted by anonymous on July 02, 2013. Brought to you by superpages. 100Priority Financial is first class in every way. My rate was lower than what I was initially quoted and I had all of my closing costs paid for - WOW !! Posted by anonymous on September 24, 2012. Brought to you by superpages.
Mar 12th 2014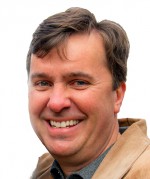 by
rhanson

Hi Dexter, I have been a broker and now have been a direct bank lender for the last 5 years. You can get a competitively priced loan from either and you can get a raw deal from either. Your experience will depend more on the abilities and ethics of the person you are dealing with and their support staff than which type of entity they work for. I do find that I personally have a little more flexibility than many in offering low fees and low rates, but that is not to say that you couldn't get a very good deal from a broker as well. In fact, I usually recommend that my clients get an estimate from me and a broker and maybe even a local credit union. That way we can work together to ensure you end up with the best deal possible. Usually that ends up being with me! But if not, and you end up going with someone else, you can at feel confidant that you are putting yourself into the best mortgage available for you. I'm happy to help with the financing or just give you advice. If you need more information, or a competing rate quote call, email or use my live support button to discuss or get in touch with me. Web Address for live chat or quote is: http://www.loansfromrob.com/quote/ Email is robertlh66@verizon.net and direct phone is 240-752-7549. Good Luck -- Rob Hanson
Mar 13th 2014