 by
ReggieC...

Laure,I pretty much concur with the other lenders that answered your question, but would want to ask you some more questions such as; Are you sure you need a conventional loan? There are several programs that don't require a down payment, but each has specific parameters. It would be relevant if you are looking inside the Jonesboro city limits or in a surrounding area such as Bono or Paragould. Also, would the loan be based solely on your income or would you be buying jointly. There are several options, but we would need to ask a few more questions to identify the best options for you. I know that Home Loan process can be intimidating, but we can direct you through it. we are an Arkansas based home financing company. Visit us at www.topflitefinancial.com/reggie or email to reggie.crouse@topflitefinancial.com. Best wishes.

Mar 21st 2014
Today's
Rates:
Searching Today's Rates...


by
DaveMet...

Most lenders require a 620 score for conventional loans. Your income and other debts will be an additional consideration, and at least 10% down payment will be needed. Better terms are available, if you have 20% down.
Mar 20th 2014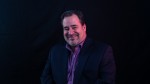 by
bfrench

There are many factors involved - debt-to-income ratio, credit score, cash reserves - we have access to conventional loan products that require as little as 5% down. However, terms will be better with a larger down payment.
Mar 20th 2014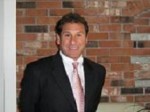 by
stevek81

Hi Laure, yes most of us need at least a 620 credit score to get you into a FNMA or FHLMC conventional loan. The rate for the 620 credit score would be higher that the rate for the applicant with a 780 credit score....there is typically a .375%-.50% rate differential from low point to high point regarding credit scores. We lend in all 50 states and are a full service bank... if any interest in chatting or emailing, please feel free to email me at skarp@homeloanbank.com
Mar 20th 2014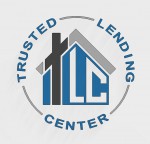 by
William...

With conventional loans, the minimum would be 620, however if your putting less than 20% down, you might have a problem getting mortgage insurance, and no MI, no loan.. 660 seems to be the average acceptable score where less than 20% down should be ok for most MI companies.. but understand that it takes more than a credit score to get a loan.. debt to income ratio, type of credit deficiencies, type of income, job time, cash reserves, etc, etc, etc.. without seeing your complete profile, no one here can say if your approved or not.. so my best advice would be to contact a LOCAL mortgage broker and apply with them. Do not use the local "Big" bank, or one of those 50 states internet lenders or nationwide lenders...By applying with your LOCAL Broker, you have an advantage because he's familiar with local customs and works with numerous lenders, seeking out the best loan terms for your particular scenario. Because he has lower overhead, he can offer you lower rates and lower fees than most of the larger lenders.. I'm a Broker here in Scottsdale AZ and I only lend in Arizona. If you or someone you know is looking for financing options, feel free to contact me or pass along my information. William J. Acres, Lender411's number ONE lender in Arizona. 480-287-5714 WilliamAcres.com
Mar 20th 2014 by

The minimum fico score for Fannie Mae home loans is 620, looks like you would be a good contender. I would contact a loan officer to go over a "what if" scenario prior to pulling credit. You will only need 5% down for a conventional loan!Feel free to contact me as I do loans nationwide.Geofrey Merino NMLS 317287geofrey.merino@flagstar.com888-760-8383 ext 230
Mar 20th 2014