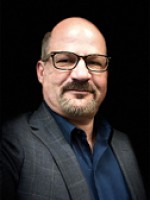 by
JoeMetzler

Based on what we know TODAY... I think it is very foolish to wait. Home values are recovering (going up), and all indications point to only a very small chance of rates going down, but a very big chance of rates going up... So up in rates and up in home cost... BUY NOW. In MN and WI, visit www.Minneapolis-Mortgage.net
Feb 5th 2014
Today's
Rates:
Searching Today's Rates...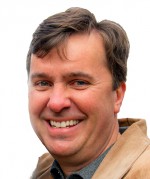 by
rhanson

Well no one has a crystal ball, but if it were me, I wouldn't want to gamble on rates not going up. Rates are still very, very low. I'm happy to help with the financing or just give you advice. If you need more information, or a competing rate quote call, email or use my live support button to discuss or get in touch with me. Web Address is: http://www.loansfromrob.com/quote/ Email is robertlh66@verizon.net and direct phone is 240-752-7549. Good Luck -- Rob Hanson
Feb 5th 2014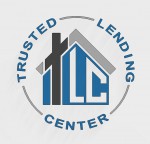 by
William...

Bad idea.. inventory is high now, property values continue to rise, as well as interest rates.. waiting till summer will only result in you paying more.. I'm a Broker here in Scottsdale AZ and I only lend in Arizona. If you or someone you know is looking for financing options, feel free to contact me or pass along my information. William J. Acres, Lender411's number ONE lender in Arizona. 480-287-5714 WilliamAcres.com
Feb 5th 2014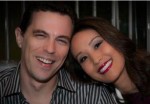 by
Shaneth...

Getting ready to buy now doesn't mean you can't wait until the summer to buy then. It just gets you ready so in case the "home of your dreams" comes up at a price you feel is a good buy, you don't have to scramble to get pre-approved while others are already ready to make offers on it. In the summer we see higher inventory here in Orange County, but we also see more buyers. Typically there are more buyers than inventory, so it could become more of a seller's market (meaning higher prices since there will be multiple offers on well priced homes). It's very difficult to predict what direction interest rates will go. They made a historical increase in 2013, and so far in 2014 they've gotten lower but that isn't to say they could reverse their current trend and start going up. I don't suggest people purchase a home based on interest rate trends, but rather when they have found the ideal home at the ideal price.Shane Milne | NMLS #81195| shane@thebesthomeloans | 949-273-4161 direct
Feb 5th 2014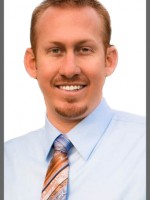 by
brianki...

It's a big gamble by hoping to wait until the market improves. Here's what we know right now:Interest rates are still at historic lows. Borrowing money to buy a home today, although not as cheap as it was a year ago, is still incredibly inexpensive and most likely at a level that is not sustainable for much longer.The spring and summer are considered to be some of the busiest months in Real Estate. Typically there is more competition and prices rise during spring and summer, so hoping to get a deal during that time period is not likely. You'll "usually" get the best price on a home in the first quarter of the year and around Christmas and New Years when most people aren't buying Real Estate.In my opinion - buy now and don't chance it. Rates may or may not improve, but it's still historically cheap to borrow money right now. Home prices will more than likely not drop over spring/summer time.I am in CA! Call me to get into greater detail: 714-619-5609-Brian
Feb 5th 2014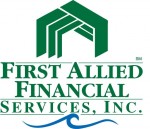 by
FirstAl...

Hi Larry,We are located here in O.C., so I can give you a local perspective. Home prices have stabilized somewhat for now, but they could rise a bit in the spring/summer. Hopefully for your sake not like they did last year which was a 20% rise from 2012. With respect to interest rates, they would only be lower mostly due to a faltering economy. Right now that is not too much the case, more of a sideways economy.Overall, it is very difficult to time the market in home prices or interest rates. If you like, we could meet here at my office for a consultation to help you make a determination of your needs.Nelson Otero714-373-5700CalBRE #01167744, NMLS #265066
Feb 5th 2014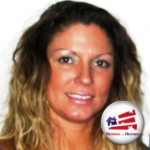 by
Embassy...

There is no way to know what the future will bring, but now is a good time to buy. rates are still historically low and most areas have hit bottom as far as declining values and are either stable or improving. Also there may not be as many people looking to buy right now so less chance of a bidding war, just an opinion.
Feb 5th 2014