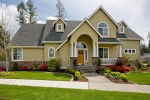 by
gomilan

As long as you have plans mapped out for what improvements you would like and you qualify an FHA 203K would be an option. I would probably consult a local realtor to she if there are any properties on the market that have already had similar modifications. A 203K loan is more involved than a traditional loan.
Oct 10th 2014
Today's
Rates:
Searching Today's Rates...


by
LenderMike

As mentioned, 203k's can be a bit challenging. One of the biggest limitations that's often overlooked is that FHA requires an approved plan for the improvements and will appoint a "counselor" to make sure that you use approved contractors. Not that this is all bad, but it does mean that everything must meet FHA standards before funding the loan entirely. It can be tricky. The suggestion of finding a home with improvements done may be a better route. You can go FHA 203b with 3.5% down, and possibly even get a seller assist on the closing costs. I am a lender and both my wife and I are realtors in Bucks County, Pa and we structure purchases like this all the time. If you are close by, please feel free to reach out and we'd be happy to help you. Best of luck. www.PaRealEstateForSale.com
Oct 10th 2014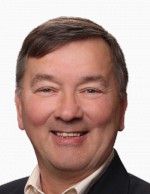 by
LHARVEY

Hi Sal: a 203Kmay be just the loan your father needs. Up to $45,000 can e done in improvements using a simple 203K that does not involve a lot of additional work. The only stipulation is that no structural improvements requiring an engineer, can be done such as moving walls etc. I can definitely help if interested. WE do these all the time and close them fairly quickly. They are not nearly as difficult as other may have led you to believe.Leo Harvey, NMLS # 103701Acre Mortgage 484-668-1566Call anytime.
Oct 10th 2014