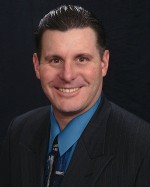 by
nathan....

If you want to do a conventional finance, it is minimum 3 years after a BK unless there is a foreclosure involved and then it will be a minimum of 4 years. If you have any questions please feel free to call me. Nathan T. KesslerSr Mortgage Loan OriginatorIndividual NMLS # 377217 | Branch NMLS # 819501 | Company NMLS # 3117 NV # 46175City First Mortgage Services, LLCOffice: (702) 522-6745Cell: (702) 683-3126Fax: (702) 974-08488871 W Flamingo Rd Suite 202Las Vegas, Nevada 89147 nathan.kessler@city1st.com|www.city1stlasvegas.com
Nov 30th 2015
Today's
Rates:
Searching Today's Rates...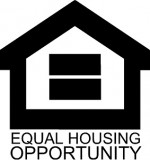 by
bradthe...

Conventional guidelines are 4 years from discharge on a Chapter 7 and 2 years on a Chapter 13. FHA loans are 3 years from discharge so you would be eligible now assuming you are looking for a primary residence. FHA loans require a minimum of 3.5% down. Conventional down payments start at 3% down for a primary residence although most people opt for at least 5% for pricing reasons. 10% down would get you lower mortgage insurance. Second/vacation homes require at least 10% down and investment properties start at 15% down. Brad
Nov 30th 2015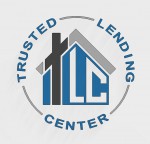 by
William...

Much more info needed to answer your question... But It really depends on the BK you filed for (7 or 13).. but for Conventional financing.. with a BK 7 it's 2 years with extenuating circumstances (Guidelines define exactly what the acceptable extenuating circumstances are) and you must have an automated approval. Otherwise it's 4 years.. for a BK 13, its 2 years after discharge date. The guidelines are also very clear regarding mortgages included in a BK.. this could extend your waiting period even longer.. FHA allows for 3 years post BK 7 and 2 years BK 13. 10% down is fine so long as you meet all eligibility requirements and mandatory waiting periods.. I'm a Broker here in Scottsdale AZ and I only lend in Arizona. If you or someone you know is looking for financing options, feel free to contact me or pass along my information. William J. Acres, Lender411's number ONE lender in Arizona. 480-287-5714 WilliamAcres.com NMLS# 226347
Nov 30th 2015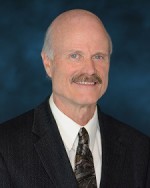 by
lgray_3...

From the variety of answers you have received you can probably establish thatwhen you are eligible might vary from lender to lender in some instances. My experience and the experience of a number of my colleagues is that is very hard to get the qualification for a borrower of "extenuating circumstances" that might allow for getting a conventional loan only two years after a chapter 7 bk. Otherwise, it is typically 4 years. As William mentioned...if you are applying based on extenuating circumstances...it is most opportune upon the loan officer getting an automated pre-approval for you.
Nov 30th 2015

by 666

1
Jul 15th 2023