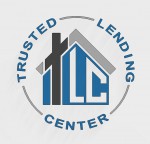 by
William...

If your full time military and not a reservist, then once you have 90 days continuous service, then you can use VA benefits to purchase a home.. understand that VA only guarantees loans against default, you will still have to qualify with sufficient credit, income, debt, and debt ratios.. to know for sure, try reaching out to a LOCAL mortgage broker and apply with them. By applying with your LOCAL Broker, you have an advantage because he's familiar with local customs and works with numerous lenders, seeking out the best loan terms for your particular scenario. Because he has lower overhead, he can offer you lower rates and lower fees than most of the larger lenders.. I'm a Broker here in Scottsdale AZ and I only lend in Arizona. If you or someone you know is looking for financing options, feel free to contact me or pass along my information. William J. Acres, Lender411's number ONE lender in Arizona. 480-287-5714 WilliamAcres.com
Jul 15th 2014
Today's
Rates:
Searching Today's Rates...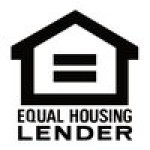 by
PattyHa...

We would need to pull a COE to see if you qualify. Listed below is a table:QUICK REFERENCE CHART FOR ELIGIBILITYERA DATES MINIMUM SERVICE*WWII 09/16/40 - 07/25/47 90 continuous daysPeacetime 07/26/47 - 06/26/50 181 daysKorean 06/27/50 - 01/31/55 90 daysPost-Korean 02/01/55 - 08/04/64 181 daysVietnam 08/05/64 - 05/07/75 90 daysPost-Vietnam 05/08/75 - 09/07/80 181 daysPost-Vietnam 09/08/80 - 08/01/90 2 yearsPersian Gulf 8/2/90 - undetermined 2 years or period called to activeduty, not less than 90 days(Veterans eligibility requires honorable service)*A veteran who has served less than the minimum required period of service or was dischargedbecause of a service-connected disability, may be eligible for home loan benefits. Other informationconcerning eligibility and/or exceptions can be found in VA Lenders Handbook, Chapter 2.OTHER ELIGIBLE PERSONS MINIMUM SERVICE REQUIREDActive duty member** 90 continuous days (181 during peacetime)Active Reserve or National Guard 6 years in Selected Reserves**Certificate only valid while veteran remains on active dutyYou would also need approval from your Commanding Officer. If you would like us to see if you are eligible, please email or call me.Thank you,Patty HarrisonSmart Mortgage630-854-3459
Jul 15th 2014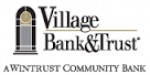 by
JustinM...

90 days continuous service - If you can email or fax me a copy of your DD214 I can order your COE to verify. COE = Certificate of Eligibility. Thank you for your service! -Justin Murray
Jul 15th 2014 by

Good morning and thank you for your service! As stated, 90 days of continuous service does give you eligibility.Since you are still active so have no DD214, to receive your COE you will need to provide proof of service: an original Statement of Service signed by, or by direction of, the adjutant, personnel officer, or commander of your unit or higher headquarters. The must clearly show: * Your full name,* Social Security Number (SSN),* Your entry date on active duty,* The duration of lost time, if any, and* The name of the command providing the information.There is no one unique form used by the military for a Statement of Service. Your Commanding Officer should be able to guide you in the protocol of obtaining a Statement. They are typically on military letterhead, although some may be computer-generated. Just make sure that it is signed.Feel free to reach out by phone, text or email if you'd like to discuss your financing options further. I specialize in VA Lending, am in Illinois and have a rebate program designed for Military. Check it out at: www.HomesForHeroes.com/Daryl-Krumsee.Have a wonderful day and thank you again for your service. Daryl Krumsee847-331-0882Daryl.Krumsee@phhonline.com
Jul 16th 2014