 by
kellyfo...

Call a local broker, they can help you.
Jun 5th 2014
Today's
Rates:
Searching Today's Rates... by

Hi - Your utilities will not give you the "trade" credit for a FICO score that most lenders are looking for. Your paid on-time credit card and student loans should have sufficiently be impacting your score to provide a score. You do not need three trade lines to apply. I would be happy to assist you. We have an in house Credit Services division within NOVA Home Loans who could assist, too, where ever needed. This is a free service to our borrowers. Feel free to call me at 702-596-9565. Linda Bertuzzi
Jun 5th 2014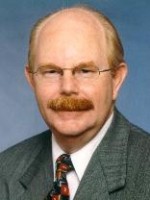 by
BertCar...

This is exactly why I recommend individuals look to Mortgage Bankers or Mortgage Brokers as their Mortgage Professional. Your "Banker" is either working for an extremely conservative institution, or he doesn't fully understand the mortgage lending world. You say you have one credit card and "some" student loans. Assuming "some" means at least two, then you already have three lines of credit. Do yourself a favor and seek at a Mortgage Banker or Mortgage Broker to get yourself the kind of professional you deserve. ~ Bert Carpenter, The LoansA2z team of NOVA Home Loans ~ NMLS 40586 ~ Certified by the National Association of Mortgage Professionals and Licensed in California, Arizona and Washington ~ www.LoansA2z.com 888-889-9950
Jun 5th 2014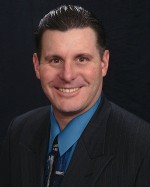 by
nathan....

You may already have sufficient credit to qualify, but getting a free approval done is the surest way to find out your buying capability. We do not just look at your credit and issue a letter like other lenders, we send it through underwriting and have a full approval on our FirstLook program. Call me today, and I would be more than happy to assist you. Nathan Kessler 702-683-3126 I look forward to hearing from you.
Jun 11th 2014