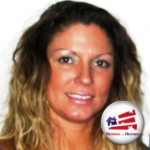 by
Embassy...

You should work with a credit repair professional to find out exactly what is causing your scores to be 590-600. Once evaluated most will be able to help you improve your scores and that is the best thing to do. If you are looking to buy a home speak with a mortgage pro first so that they can advise you as to what they will need as well. Most mortgage pros work with a credit repair company so they should be able to recommend a couple. Remember all these sites that you get your scores from are very rarely correct, that is why you should work with a mortgage pro as well. Credit will determine what loan programs you qualify for, in your case you qualify for FHA and VA if you are VA eligible. To be eligible for a Fannie Mae or Freddie Mac backed loan you need at least a 620 middle score.
Apr 17th 2014
Today's
Rates:
Searching Today's Rates...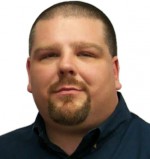 by
scott@n...

The best way to good credit is simple. You just have to show that when you borrow money (whether for a mortgage, auto, or credit card) that you pay it back ON TIME, EVERY TIME, for a LONG TIME. Since the scoring models take into account your payment history and length of time you have had credit, this is important. Also make sure that you keep the balances as low as possible on your revolving accounts such as credit cards, since the balance vs limit ratio is important also. One last thing is to check to see if you have collections, judgments, liens, or other negative entries on the report. If so, it would be best to speak with a mortgage professional that understands the best way to handle the negative items, as some actions such as paying off an old collection could actually hurt your score. It is especially important to speak with a pro if you feel that there are items on your report that are not yours or if you have possibly been the victim of ID theft.Hope this helps!
Apr 17th 2014 by

You can possibly do a government mortgage - fha or va (if you have home eligibility). Follow HUD Mortgage Letter 14-02..must have compensating factors, lower debt to income than usually accepted and no or very few lates in last 12 months.
Apr 17th 2014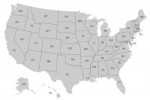 by
nationw...

We lend down to a 530 score in most cases and if your score is above 580 the rates and terms are more favorable.I can also run a credit simulator to determine how to raise your scores to get even more favorable rates and terms. This service is free to all of our clients. Let's discuss your loan scenario in more detail. Contact me at 800 315 8803. My name is Jamie and I have been in the mortgage business since 1989. I am happy to answer your mortgage questions, 7 days a week and review your loan scenario. Until then, I look forward to hearing from you. Jamie Lynne - www.bartprequalifies.com - email Jamie@bartprequalifies.com - 800 315 8803
Apr 23rd 2014