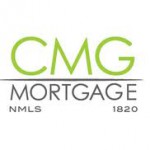 by
conan.h...

Assuming you income can support the loan amount with all your current debt. I would like to say with your credit score in the 700s you should consider a conventional loan. If we back out 4K for closing costs and prepaid tax-insurance then you have 7K as a true down payment 5% down on a 140K home would be 7K. So therefore a rough max sale price would be 140K. How does this sound? Can me at 936-499-6740 and we can discuss.
Jul 8th 2014
Today's
Rates:
Searching Today's Rates...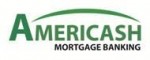 by
gbarteau

FHA loan requires 3.5% down payment, conventional loan 5%. Conventional loan will be less expensive in the long run as FHA mortgage insurance is no longer cancellable, meaning you pay it for the life of the loan. Assuming your income supports the monthly payments, you are looking at a home with a sales price in the $140k to $180k range. You may be able to stretch your down payment a little further if you can negotiate the seller paying some of the closing costs.Call me for a free pre-approval. 214-360-9991.
Jul 8th 2014