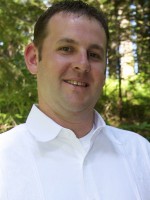 by
rightst...

You will need to more than likely wait until you are 2 full years from the discharge date to be approval able for a new home mortgage.
Apr 13th 2015
Today's
Rates:
Searching Today's Rates...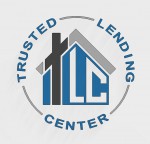 by
William...

It depends. BK 7 vs. BK 13 have different rules...For BK 7, .If there was a home included in the BK, it could be different than if there wasn't.. there are several loan programs that allow for purchasing a home after a BK.. FHA has a loan product where you can get it after 12 months.. You need to meet all eligibility requirements and have sufficient credit scores, so with a 12 month old BK, your score might not be high enough, but there is a way... This would work even if there was a foreclosure associated with the BK.. if you don't qualify for the FHA "Back to Work" program, then for FHA you would need to wait 2 years if no mortgage was included, or 3 years other wise.. Conventional guidelines are 4 years, but if there was a foreclosure initiated PRIOR to you filing BK, then you would be subject to Foreclosure guidelines which is 7 years.. VA loans (assuming you have VA benefits available to you), has a 2 year waiting period even if there was a foreclosure involved.. If you filed BK 13, then you can purchase after you have made 12 on time payments and you get trustee approval. You would still need to meet all other eligibility requirements, but there is a way to do it relatively quick.. I'm a Broker here in Scottsdale AZ and I only lend in Arizona. If you or someone you know is looking for financing options, feel free to contact me or pass along my information. William J. Acres, Lender411's number ONE lender in Arizona. 480-287-5714 WilliamAcres.com
Apr 13th 2015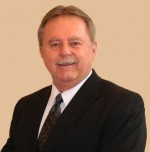 by
elewis_...

If you have filed bankruptcy, you will not be disqualified from ever obtaining a mortgage loan; however, you will not be able to get one straightaway. When you can get a mortgage after bankruptcy will depend upon the type of loan you want, the type of bankruptcy you filed, and how well you have re-established you're credit.Here are the details:FHA Loans and VA LoansTo acquire an FHA loan or a VA loan once a Chapter 7 bankruptcy, you must wait two years from the date your Chapter 7 is discharged. You can get an FHA loan during a Chapter 13 bankruptcy as long as you have made 12 months of satisfactory Chapter 13 plan payments, but you must have bankruptcy court approval to get the loan. In the case of either an FHA loan or a VA loan, you must provide an explanation of the bankruptcy.USDA Loans If you want a USDA loan, you must wait three years from the date of a Chapter 7 discharge or after 12 months of making Chapter 13 plan payments, with court approval, or at least one year after the Chapter 13 is discharged.Conventional LoansConventional loans have the longest waiting periods. If you want a conventional loan, you must wait four years after receiving a Chapter 7 discharge and two years after receiving a Chapter 13 discharge. If your Chapter 13 case was dismissed without a discharge, you must wait four years from the date of the dismissal.Meeting Other Loan CriteriaOnce these time periods pass, you will then be able to qualify for a mortgage loan -- but you must still meet all the typical qualifications for obtaining a mortgage loan. You must be creditworthy, and you must be able to prove that you have a adequate and dependable source of income. I am Elden Lewis with Guaranteed Rate in Indianapolis, IN. If you need any further assistance please feel free to reach out to me at 317-225-4868.https://www.guaranteedrate.com/eldenlewis http://www.indianapolismortgageguy.com/
Apr 13th 2015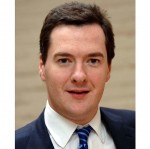 by
barisevans

We are giving out loans/project funding if you have a project that needs financing kindly contact me. Email: info.james.fin@gmail.comRegards
May 12th 2015