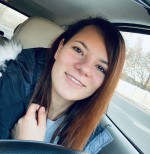 by
dana@ut...

If you go into a car dealership and ask a sales person if you should buy a car now, or wait until later, you will get the same answer - they want to make the sale. Interest rates have been fairly stable for some time now, but they will increase as the economy improves. A significant drop is not likely to happen. Do not make your decision based on predictions about interest rates. Make it based on your financial situation and goals. If you're looking for that perfect home, then start looking now - it might be up for sale. If you want to work on your credit some more, or have a bigger downpayment - and getting into a new home is not an emergency - then do that. No point in rushing into a loan that may not be the best for you. The smartest move is usually the move that feels right in the morning, after an evening of weighting all the pros and cons :) Good luck, and let me know if you need help. My e-mail is dana@utloanofficer.comAs a side note: if you are looking at purchasing an investment property, the rental market is booming in Utah - I would pull the trigger on that one now.
Aug 21st 2014
Today's
Rates:
Searching Today's Rates...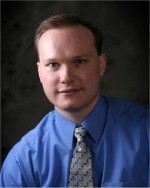 by
brettpe...

That's a loaded question. While predictions are difficult to make, I've heard several opinions that suggest economic improvements, which is generally bad news for rates and suggests increased home purchases, which also raises sales prices. There is definitely no suggestion that rates and prices will decline within the next year...we should either see a stagnant market or an improving market. If you have the ability to move forward now, then I would suggest doing something now. I'd love to help you out when you are ready to move forward. Give me a call or send me an email when you're ready. brett@homeloansinutah.com or 801-918-9385
Aug 21st 2014

by
Clark@C...

That is a great question, one I get over and over. It really depends on your situation and whether or not you are ready to buy and commit to your new home. As far as the market and rates, I haven't heard any big movement on rates other than market demand, which can drive them up. Prices of homes in Utah are mixed are far as prices going up or down it really depends where you end up buying. I can certainly guide you through the process so you have the best possible chance of success whether you buy now or later. I can help! Don't hesitate to email me at Clark@ClarkHarvey.com or call me at 801-562-9100. Best wishes.
Aug 21st 2014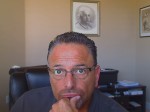 by
ronaguilar

As you have noticed the talking heads are telling you that economically it's time to buy. It's not about buying, it's about solving your needs. I am not here to convince you to buy, is there ever a perfect time to buy? Sure rates are still good and maybe the inventory could be better but you need an advantage in this process. Call 801-441-2336
Aug 22nd 2014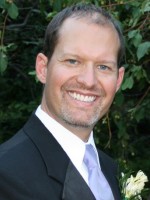 by
JasonHall

This answer really depends on your individual situation. But in most cases, now is always a better time to buy than later if everything is equal. Rates probably won't be much different so that won't matter. Home prices will most likely be higher, which could have some effect on your decision. The kicker is your situation - are you in a position to buy now? So much could happen between now and the Spring time that could improve or derail your chances to buy a home. My suggestion is to look at your overall situation and see how you feel about buying a home, why you are looking to buy, where, what would that decision mean? Just do your homework and you will be fine. I would be happy to talk with you about this anytime. Just give me a call.
Aug 25th 2014