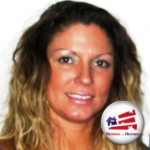 by
Embassy...

Well DTI only has limits depending on what type of loan you are applying for and typically doesn't have a bearing on rate. Credit is tier structured starting at say 620 and every 20 points higher you will be in the next tier for pricing. So over all credit will have a larger impact on what rate you will get, but you have to stay under the DTI limit or your loan won't be approved, it is different for Conventional and FHA loans. Having an extremely low DTI doesn't have an impact as to what your rate will be.
Mar 7th 2014
Today's
Rates:
Searching Today's Rates...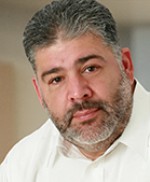 by
PeteBass

This is a very general question- I would need to know what you are trying to accomplish ( are you looking to purchase or refinance?). Both factors weigh in the underwriter's decision on your loan. There are programs that are specific to CT residents that are 1st time homebuyers that look at DTI more than credit and offer below market rates- I am in CT - email me at pbass@nvsl.com or call 203-788-2619 for more information. Look forward to answering any questions you may have.
Mar 7th 2014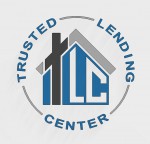 by
William...

When it comes to a loan approval, both have their own weight.. when it comes to loan pricing, you don't pay a higher rate if your DTI is high.. you just don't get approved, but if your score is high or low, it will effect the interest rate.. .. I'm a Broker here in Scottsdale AZ and I only lend in Arizona. If you or someone you know is looking for financing options, feel free to contact me or pass along my information. William J. Acres, Lender411's number ONE lender in Arizona. 480-287-5714 WilliamAcres.com
Mar 7th 2014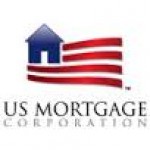 by
PeterBo...

When in regards to qualification, both need to be acceptable. As a general question, I would say DTI is more important because improving credit scores is a lot easier than making more money. I am a Direct Lender in CT, call or email me and we can discuss further. Peter Botros 347 231 4444 peterjbotros@gmail.com
Mar 7th 2014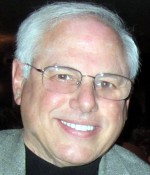 by
jschlobohm

One of the most important indicators in determining how a loan will perform is credit quality. Credit demonstrates a willingness that the borrower pays their obligations as agreed and proves their ability to manage their finances over time and under various circumstances. Debt to income measures and helps determine whether the borrower can comfortably afford the pending mortgage payment. Who would you want to lend your money to? John Schlobohm Cerified Mortgage Planner NY CT 914-433-4646
Mar 8th 2014