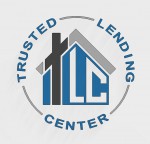 by
William...

Manufactured homes are the first property type to go down in value during a declining market, and conversely, they are the last property type to increase in value when the market is going strong.. The lenders know this, and classify this property type as very risky.. for some lenders, they have eliminated this loan product from their portfolio all together, but other lenders still offer this type of financing, and they are priced accordingly.. typically they will require larger down payments and higher interest rates.. I advise my clients that for the very reason lenders don't like manufactured homes, should be the same reason you shouldn't buy one.. This all being said, some folks cant afford anything else, so it's their only option.. I have several lenders here in AZ that do MFH financing, but I only lend in AZ.. i'm sure there are lenders in VA that do MFH's.. Try contacting a mortgage broker, not a bank.. Brokers have access to numerous lenders, with each one offering a different set of lending programs.. the more lenders, the more programs and the more likely they will find one willing to work within your scenario. I'm a Broker here in Scottsdale AZ and I only lend in Arizona. If you or someone you know is looking for financing options, feel free to contact me or pass along my information. William J. Acres, Lender411's number ONE lender in Arizona. 480-287-5714 WilliamAcres.com
Sep 5th 2014
Today's
Rates:
Searching Today's Rates...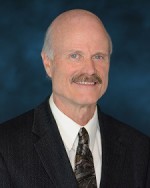 by
lgray_3...

I concur with William on everything he said in regards to loans on manufactured housing. There is a wholesale lender owned by one of the richest men in Americaand other stockholders (primarly ownership of Berkshire Hathaway) which specializes in financing manufactured and Mobile homes. Some Brokers in your State will have them as one of their lenders. There are a very few banks that will provide the standard fannie mae/freddie mac loans that have the lowest rates for manufactured homes that have a permanent foundation and taxed every year as any single family home They are popular because of the lowest rates, but it is all about paying a payment that is affordable to you, so make your comparisons for the best rate you can get even if you have to qualify outside of the usual fannie mae or freddie mac loans that all banks tend to make available for single family homes and condos.
Sep 5th 2014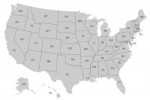 by
nationw...

We lend on manufactured homes nationwide, as long as the property is a doublewide and is or will be on a permanent foundation. Let's discuss your loan scenario in more detail. Contact me at 800 315 8803. My name is Jamie and I have been lending nationwide since 1989. I am happy to answer your mortgage questions, 7 days a week and review your loan scenario. Until then, I look forward to hearing from you. Jamie Lynne - www.bartprequalifies.com - email Jamie@bartprequalifies.com - 800 315 8803
Sep 10th 2014