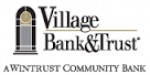 by
JustinM...

That sounds extremely high. Are they charging you discount points to buy the rate down ? There is a difference between closing costs from a lender and 3rd party fees and/or prepaids such as insurance, property taxes. Additionally, it depends if this is a purchase or refinance since you will have transfer taxes here in Illinois. Typical 200K loan refinance from our company, Lamb Financial, would break down as such. Appraisal $250-450 (depends on loan type, FHA, VA or conventional). Title Fees $500-$750, Lender Fee $500-$895. Prepaids for insurance and taxes - depends on your county, but these are not fees as this is your money.
Jun 5th 2014
Today's
Rates:
Searching Today's Rates...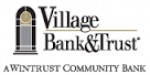 by
JustinM...

If you would like something to compare it to feel free to contact me tomorrow at my office. I don't need to pull your credit or gather any documents from you, but please do have all the information readily available and I should be able to get you something within the hour. I will be in my office tomorrow from 11 - 5. Thank you!
Jun 5th 2014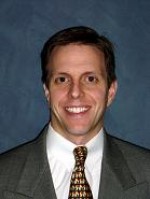 by
Barclay

Normal closing costs are $2000 for title, $400-$450 for apraisal, 20-50 for credit. You could also do a no closing cost loan. Barclay Butler. Barclay Butler Financial Inc. 224-420-9990. www.barclaybutlerfinancial.com.
Jun 5th 2014

by
mruffalo

It sounds high. It depends on if it is a refinance or purchase. Underwriting fees are $700 to 800, appraisal about $400, credit $28, title $600 (for refi), $85 recording. ... Title for purchase is much higher. If you want someone to review the fee you have feel free to email it to me mruffalo@mortgage-store.com or call me at 847.805.1818. I would be happy to break it down for you so you can understand it better. Also, it depends of you are escrowing taxes and insurance and if this is included in the figure.
Jun 5th 2014