 by
abyrd@a...

Jess-It sounds as if your friends bank has overlying guidelines. That is however not a guideline of all banks. I am able to lend as much as you qualify for. With a 720 credit score and if you have the income as well you can afford to buy any house that you qualify for. Regardless of the purchase price. If you'd like to discuss loan options or to get the buying process started feel free to contact me as soon as you have the opportunity. Andrew ByrdGoldwater Bank, NA208-818-3768208-292-4213abyrd@goldwaterbank.comNMLS # 1117336
Jun 9th 2014
Today's
Rates:
Searching Today's Rates...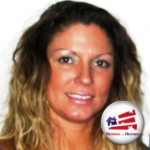 by
Embassy...

Yes they are available to first time home buyers.
Jun 9th 2014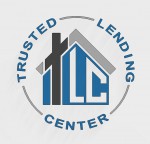 by
William...

Either your friend doesn't know what he's talking about, or he's not really a mortgage loan officer. 203K loans are for anyone who qualifies for FHA.. first time home buyer or not.. Maximum loan amount for FHA loans, including the 203K's, in most counties is $271,050 with a handful of counties going higher.. so a $203, 000 loan is below the maximum.. your friend might be confused with the program name.. "FHA 203K" is the program name and does not represent the maximum loan amount.. Each county throughout the US has varying loan limits. For most of the county it's $271,050, but as I stated earlier, some counties are "High Cost", so they allow for larger loan amounts.. You also might be limited to a lower loan amount based on your income.. Lenders follow rules regarding maximum debt to income ratios.. your maximum housing costs would be limited to your income and debt. All this being said, FHA is not the best loan product for you if you have at least 5% down and a 720 credit score.. FHA has very expensive monthly mortgage insurance, however with conventional financing, it's much less, and in most cases its more than 50% less.. I would ditch your buddy, and contact a local mortgage broker.. brokers have access to numerous lenders and they seek out the best terms for your particular scenario. Bank typically don't offer many different loan programs.. but rather have just a few.. this limits your choices, and in some cases, can result in the bank having no loan program at all that meets your criteria.. do yourself a favor, contact a local broker.. I'm a Broker here in Scottsdale AZ and I only lend in Arizona. If you or someone you know is looking for financing options, feel free to contact me or pass along my information. William J. Acres 480-287-5714 WilliamAcres.com
Jun 9th 2014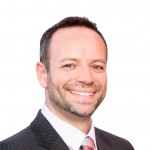 by
TheHome...

203k loans are available to first time homebuyers and they are only limited by the limit in the occupying county. All Idaho county limits are $271,050 except Blaine, Camas, Lincoln and Teton, which are $625,500. Even if this person is your friend, you might want to consider finding a lender who has a better grasp on this program (and others) if you do decide to move forward with a home purchase.
Jun 9th 2014

by
jvondrak

Yes, as long as you meet the qualification requirements for the program 203k loans are available to you whether you're a first-time home buyer or not.
Jun 9th 2014