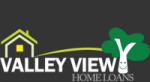 by
cgummer...

FHA is 3.5% down, you may have local agencies that do down payment assistance programs in your area.
May 15th 2014
Today's
Rates:
Searching Today's Rates...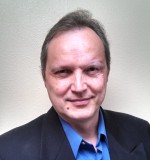 by
Dalibor

FHA requires 3.5% Down Payment. However you may be able get 100% Financing if you are veteran or a property qualifies for an USDA loan program. (these are mostly properties in rural areas). Fell fee to contact us with more questions 425-351-5363 Dali
May 15th 2014

5/15/2014Lars - FHA loans require min of 3.5% down .....some suggestions :1) check out the HOMEPATH program as this is for properties that Fannie Mae owns ...you can put as little as 3% down / and also not have any mortgage insurance to pay ...here is a link you can look at http://www.homepath.com/2) there are soem decent " DPA" ( down payment assistance ) programs avaialble...feel free to contact me regarding any of these ideas or any other questions Dave Skow 206 714 9745daveskow@eaglehm.com
May 15th 2014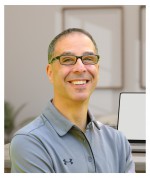 by
PaulBen...

Hi, FHA minimum is 3.5% but gift funds are also allowed if you only have 3.0%There are several zero down options available... VA loans, USDA Rural and Washington Bond Loans. We are local in Bellevue, feel free to call me at 425-272-2723 and we can discuss your optionssincerelyPaul BenezraPaul@cascade-equity.comNMLS 117023Phone: 425-272-2723
May 15th 2014

6/11/2014Lars ..hi there ...are you still in need on any financing assistance > if so feel free to contact me > thanks and all the best Dave Skow WA MLO #278613 Eagle Home Mortgagew 206 714 9745 daveskow@eaglehm.com www.eaglehomemortgage.com/daveskow
Jun 11th 2014

10/22/2014 Lars ..hi there ...are you still in need on any financing assistance.. if so feel free to contact me ... thanks and all the best Dave Skow 206 714 9745 or daveskow@eaglehm.com
Oct 22nd 2014

11/1/2014Lars - do you have any other loan needs/ questions at this time ?thanks Dave Skow Eagle Home Mortgage 206 714 9745 daveskow@eaglehm.com
Nov 1st 2014

there are nw conventional loans with 3% down ! Dave Skow Eagle Home Mortgage 206 714 9745 daveskow@eaglehm.com
Mar 3rd 2015